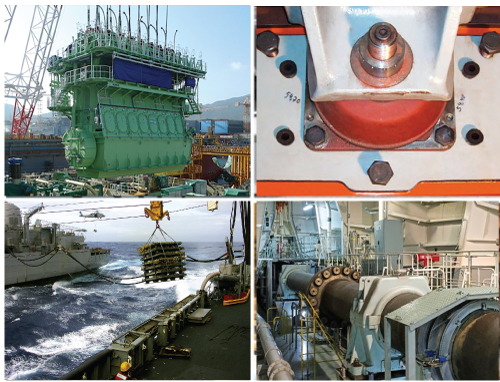 Marine Group
Machine Support Technologies is the foremost supplier of commercial, military, and pleasure craft marine products specifically designed for the installation of rotating machinery and related hardware. We support products for stationary port facility infrastructure and equipment as well. We provide high-quality epoxy load bearing chocking compounds, epoxy and cement grouts, cement repair mortars, structural concretes, protective coatings, flexible and adhesive mastics, injection systems, all specifically designed for a vast array of applications. Our in-house and/or field technical staff offer experience and expertise for any size job, in the most demanding environments.  We make sure that it is "done right the first time" We aid the naval architect, machinery design engineer, project engineer, installation contractor, or equipment owner with everything necessary for a successful installation and have since 1981. We understand everything that makes up a machine system or naval structure. All are vital components of a successful, long-term, overall installation. Get us involved when the first pen hits the paper.
Deck Hardware | Load Bearing Chocks | Epoxy Mastics | Propeller Shaft
Port and Shipyard Infrastructure | Protective Coating | Repair | Specialty Equipment
Applications
Machine Support Technologies provides Industrial, Commercial and Marine and Grouts,  Adhesives, Structural Concretes, Cement Repair Mortars, Corrosion Protection Coatings, Anti-Slip Compounds, Injections Systems and Installation expertise for some of the largest projects on the planet!
Container Yard Infrastructure

Deck Machinery & Hardware
Marina/Shipyard Infrastructure

Military Electronics & Armament

Offshore Oil & Gas Production

Port Facilities Maintenance
Propeller Shaft Repair & Coatings

Shipboard Power Generation

Yacht Maintenance & Repair
Epoxy Load Bering Chocks & Grout
MST Provides commercial marine chocking compounds and epoxy bedding and grouting materials for high performance, high flow, deep pour, chemical resistant, pumpable compounds and more. We work with naval architects, designers, engineers, and contractors, providing solutions to difficult applications and installation problems.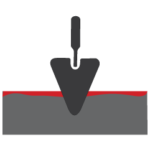 Cement Grout
MST provides structural concretes and repair mortars for port and yard Infrastructure construction and repairs. Uses include equipment mounting construction, sea walls, rail beds, columns, tanks, sumps, and hydraulic structures, nuclear safety zones, and high temperature applications.
>> Read More
Structural Concretes
MST Provides structural concretes for uses including marine foundations restoration, pier restoration, sea walls, pile restoration, marine structures, blast zone protection, curbs, aqueducts, columns, tanks, sumps, and other marine concrete structures.
>> Read More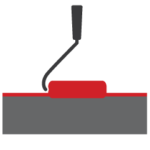 Protective Coatings & Repair
With hundreds of choices in protective coatings and repair compounds, Machine Support Technologies has a solution for your application and can recommend products for any project that requires corrosion protection or machinery repair.
>> Read More
Application Products
Aluminum Repair Putty
Bedding Compounds
Bronze Repair Putty
Carbide Repair Putty
Ceramic Repair Products (Sprayable & Brushable)
Ceramic Repair Putty
Epoxy Mastics
Fairing Compounds
Gasketing & Thread-Locking Compounds (Permatex)
Load Bearing Chocks
Microbial Cleanup
Non-Slip Coatings
Plastic Steel Repair (Liquids & Putty's)
Polymer Absorbents
Propeller Shaft Coatings
Rust Inhibitive Primers
Stainless Steel Repair Putty