Machine Support Technologies is the foremost supplier of industrial, commercial and marine products specifically designed for the installation of rotating machinery and stationary equipment. We provide high-quality epoxy and cement grouts, cement repair mortars, structural concretes, protective coatings, injection systems, and chocking compounds that are designed for a vast array of applications. Our in-house or field technical staff offer experience and expertise for any size job, in the most demanding environments.  We make sure that is done right the first time.
We aid the design engineer, project engineer, installation contractor, or equipment owner with everything necessary for a successful installation and have since 1981.  We understand; everything that makes up a machines foundation system are all vital components of a successful, long-term, overall installation.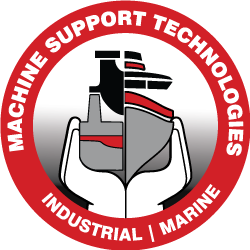 MST provides a wide range of high strength epoxy grouts, structural concretes, and repair mortars for foundation restoration. Marine products include chocking and bedding compounds, adhesives, and protective coatings designed for shipboard and yard infrastructure repairs.
Serving 11 Western States including Alaska and Hawaii since 1981.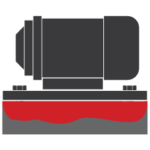 Epoxy Grout
MST provides industrial, commercial and marine epoxy grouts for high performance, high flow, deep pour, chemical resistant, chocking, pumpable compounds and more. We work with Owners, Engineers, and Contractors providing solutions to difficult problems.
>> Read More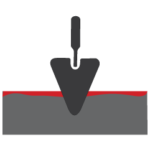 Cement Grout
Structural Concrete uses include new foundation construction and restoration, large floor repairs, structural walls & columns, tanks, sumps, curbs, marine and hydraulic structures, and nuclear safety zones.
>> Read More

Structural Concrete
Structural Concrete uses include machine foundation restoration, large floor repairs, structural walls & columns, tanks, sumps, culverts, curbs, aqueducts, marine and hydraulic structures, and nuclear safety zones.
>> Read More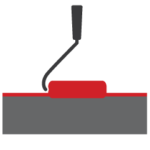 Protective Coatings & Repair
With hundreds of choices in protective coatings and repair products, Machine Support Technologies has the solution for your application and can recommend products for any project that requires corrosion protection or machinery repair.
>> Read More
The MST Advantage
Machine Support Technologies is certified by regulatory agencies to provide the on-site application, installation and training of all industrial grouting products and materials. These agencies include:
Drug & Alcohol Testing & Certifications-ASAP Drug Solutions
Refinery Safety Orientation (RSO) Certified
Mine Safety & Health Administration (MSHA) Certified
DOT 49 CFR 172.704 HazMat Packaging, Spill Response
DOT 49 CFR Shipping & Transportation Certified
Member of the American Concrete Institute (ACI)
Member of the American Society of Civil Engineers (ASCE)
Mobile Fall Protection System
The Mobile Fall Protection System provides two overhead anchor points, and meets OSHA fall protection codes and ANSI Z359.6 design requirements for fall arrest systems, and has been validated by an independent 3rd party ISO 17025 testing laboratory. Our Mobile Fall Protection System is designed to be used in either fall arrest or fall restraint and features a one-of-a kind adjustable mast that can be positioned anywhere between 2 and the unprecedented maximum height of 30.
Industries Served
At Machine Support Technologies we have provide Industrial, Commercial and Marine and Grouts,  Adhesives, Structural Concretes, Cement Repair Mortars, Corrosion Protection Coatings, Anti-Slip Compounds, Injections Systems and Installation expertise for some of the largest projects on the planet!
Air Conditioning Equipment

Amusement Park Infrastructure
Paper & Cardboard Production
Petrochemical Coke Production

Pharmaceutical Infrastructure

Space Exploration Infrastructure

Water & Wastewater Treatment